Step 1: Click Course Number
1. On the Moodle course page, go to the Post Grades block and click the course number (e.g., LAW 5303 001). Please note that the Post Grades may appear on the left side of your course page.
Warning
If you see a prompt to Post Grades or Return to Gradebook, please click Return to Gradebook.
Step 2: Click Continue
Click Continue.
Step 3: Possible Grade Range and Values
Enter the grades in the boxes next to the anonymous student number.
1. Remember that the possible range for each grade is 1.3 - 4.0.
2. Values of with more than one decimal (e.g., 1.35, 1.45, 1.61) will automatically be rounded up or down.
Step 4: Grade Adjustments for Identified Students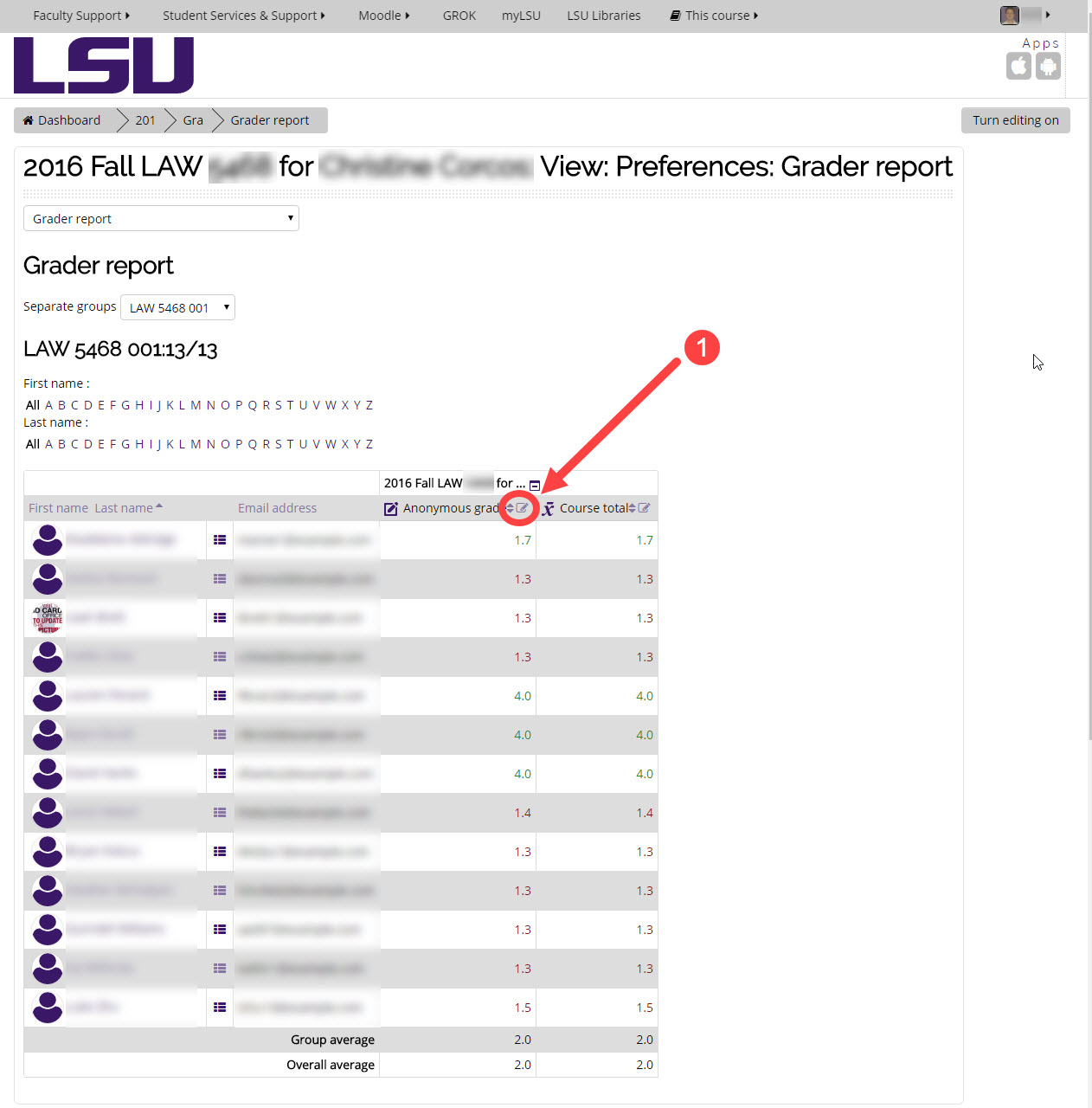 1. To make adjustments to identified student grades click edit icon.
Step 5: Grade Adjustments for Identfied Students
1. Make adjustments to identified student grades. Adjustment values that are greater or less than +0.3 or -0.3 are not permitted for identified students.
2. When you have made the final grade adjustment click Update.
Step 6: Return to Course Page
1. Click the course number to return to the course page.
Step 7: Click "Post Grades" Link
1. To submit final grade report click the "Post Grades" link (e.g., LAW 5001 001)
Step 7: Submit Grades
YOU CAN ONLY DO THIS ONCE!
1. To submit final grades click Post Grades button (text may differ). Once grades are submitted no further adjustments can be made.